Here are my top 3 favorite blogs
Meet Lindsay, a super adorable mom whom I grew up with! She amazes me each and every day. She is a wonderful mother to an even more adorable son Max, wife to ahem...a Kujawa...which means you no doubt had a crush on at least one of them in your high school career and has a super amazing career, she is a licensed Esthetician AND she blogs!
(Oh lets not forget she is BEYOND beautiful and RIDICULOUSLY nice.)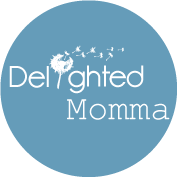 My favorites are her cute giveaways where she finds these really cute/ trendy things at Thrift Stores and will re-gift them to YOU the reader!
She also gives a weekly skincare tip which has taught me so many things! My faves: Tea Tree Oil and How to wash your face the correct way! (Recent)
I even timed my face wash tonight
Read it. You will fall in love with it! and check it first thing in the AM just like ME!
2. Roundy Rounds
http://roundyrounds.blogspot.com/
Miss Roundy, don't you just love her name? I met her when I was hmm well younger. She and my sister..well she and my family...well ..Okay the Roundy's are part of our family. Plain and simple. We just love them. They are the cutest couple, got married and started a blog showing all of the amazing DIY Wedding Projects that they did, seriously it was a beautiful beautiful wedding. They are adventurous and blogged about their honeymoon (Nepal) too! Kristin makes wonderfully fun things and Josh takes even more wonderful pictures of them. He is a the hubby that does it all! You will love them as much as I do.
Here is a picture of Mrs. Roundy (Left) at my sisters bridal shower. She made an adorable Rosette toilet paper wedding veil all while holding our little Snookie Lou.
3. Little Miss Momma
http://www.littlemissmomma.com/
Little Miss Momma (Ashley) is just plain cute. Her son is cute, her style is cute. She is cute. I love how she explains everything in her blog, she doesn't stick to one thing. She has an ETSY Shop with all sorts of cute things, has great giveaways like this one . I want to try her recipes and want to buy her camera ASAP.