What is better than a fire in your fireplace, popping pop corn and watching a few Christmas movies with your family?
Every year since my niece was born we gather at either my sisters or Mom & Dad's house to watch one movie, my sister makes her Peppermint White Chocolate Hot Chocolate and we sit and ooh and ahh.
Polar Express defines exactly what is beautiful about Christmas,
The spirit of Christmas, Believing in something, and the power of helping others.
I cry every year 1. because i am sappy, plain and simple and 2. I love watching my niece and nephew sitting in their train cars ( also known as decorated laundry baskets stuffed with comfy pillows and blankets) watching Santa help these little kids. This is one of those that you must watch with little ones if you believe in Santa and if you don't have little ones but enjoy Tom Hanks, you will adore. He has the perfect voice for his character.
Here are my other two favorite Christmas Movies
National Lampoon's Christmas Vacation.
I can quote it word for word, and remember watching it with my childhood friends, isn't crazy Cousin Eddie a riot?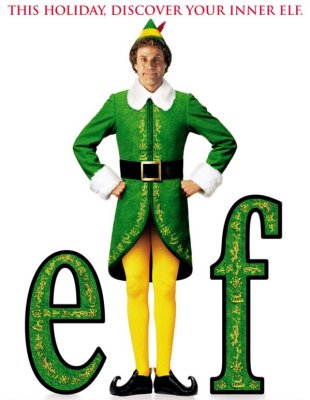 Will Ferrell is an aquired taste for some, for me he is just right. I love so many things about this movie, what a fun way to show little ones that Elf's are more than just hard-workers they are tons of fun and silly too!
ps- My next post will include my moms recipe for the PERFECT popcorn.
If you learn anything from this blog please let it be that in my brain, a large bowl of popcorn can qualify as a whole meal. My mom and I have always had this affinity for a large bowl of warm, popped corn after dinner.
One more thing I must get off my chest, I cannot stand when people say "I made homemade ____"
We get it, you made it. If you say" I made...". BAM we know you made it, it really doesn't matter where. home or otherwise..
Is that weird or rude?
Sorry I just can't stand it.